Ghost Tour, 2013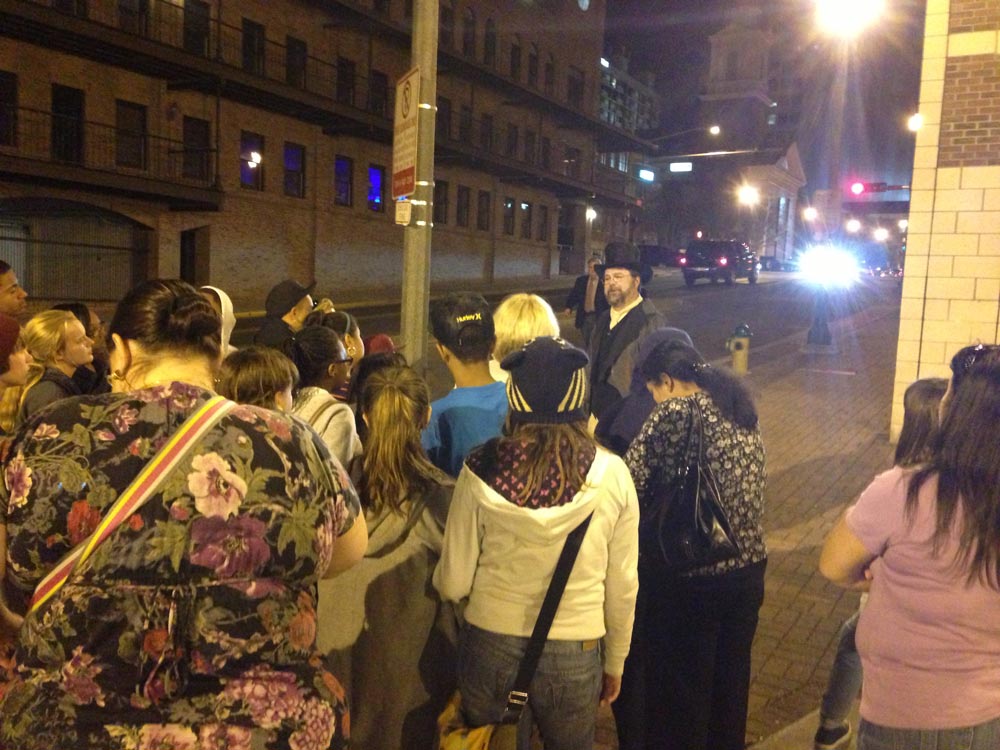 Ghost Guide Gibby Conrad leading a group of brave souls to the cemetery, not into the cemetery, but close enough.
The hair-raising ghost of Aunt Memory played by the very talented Shanee Kiera Buckner can be seen in the park.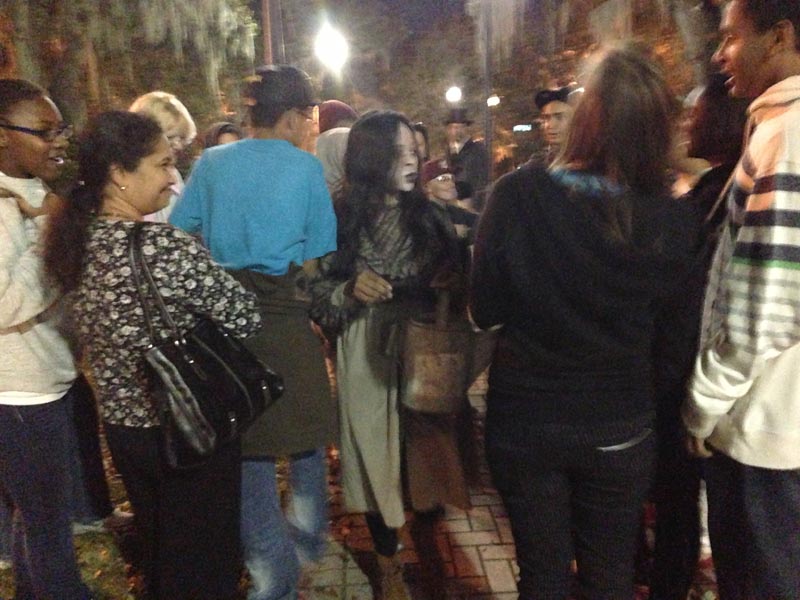 The Ghost of Aunt Memory (Shanee Kiera Buckner)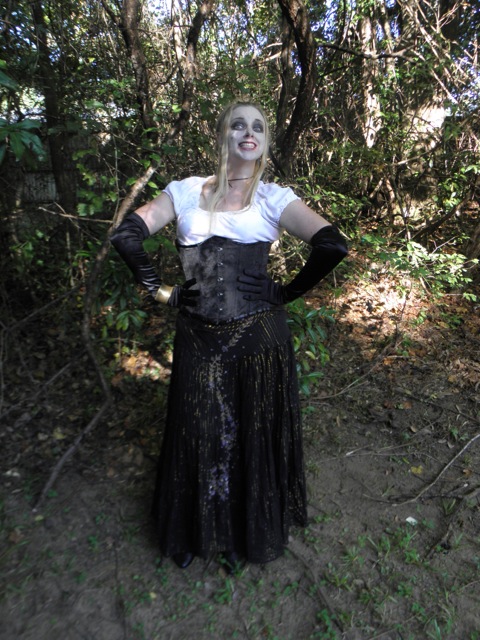 The reappearing and intriguing Ghost of The Lady of the Evening is played by our talented Bethany Buffington. You can find her along Park Avenue.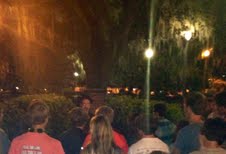 Follow the eerie Ghost Guide Gary Pettit to Old City Cemetery. Youdon't go in the cemetery, but you get close enough.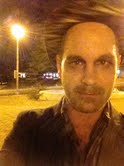 Ghost Guide, Gary Pettit, 2013 Production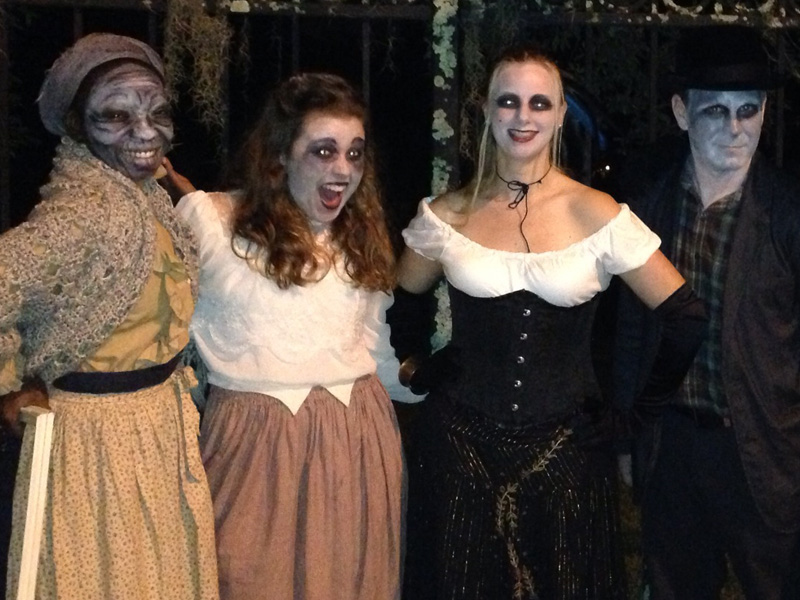 2013 Cast